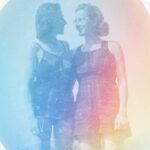 NS-Dokumentationszentrum München, Bayerischen Museumsakademie (Web)
Zeit: 06.10./13.10.2022
Ort: NS-Dokumentationszentrum München
Ausstellung, ab 06.10.2022 (Web)
Bei der Gleichstellung und Akzeptanz geschlechtlicher Vielfalt konnten in den letzten Jahren eine Reihe von Erfolgen gefeiert werden. Gleichzeitig stößt jeder Schritt, der Menschen aus dem LGBTIQ*-Spektrum aus der Marginalisierung in die Mitte unserer Gesellschaft rückt, immer noch auch auf Ablehnung, Ressentiments und polemischen Widerstand.
Die Ausstellung zeichnet mit historischen Zeugnissen und künstlerischen Positionen von damals bis in die Gegenwart queere Lebensentwürfe und Netzwerke, Freiräume und Verfolgung nach.
Workshop, 13.10.2022 (PDF)
In dem Workshop werden die Ambivalenz und die Sichtbarkeit queerer Kultur und Lebensentwürfe sowohl in historischer als auch in gegenwartsbezogener Perspektive sowie als Gegenstand in der Bildungsarbeit behandelt:
Vorträge
Geschlechtliche Diversität in Deutschland im 20. Jhd.: Albert Knoll, Leiter des Forums Queeres Archiv München e.V.
Queerness in der Kultur der Gegenwart: Eva Tepest, Berlin
Ausstellungsführung: TO BE SEEN. queer lives 1900-1950
Workshops: Queerness in der Bildungsarbeit
Multiplikator_innenworkshop zu LGBTIQ* und queeren Lebensweisen: Benjamin Maier und Tory Reichmann, Aufklärungsprojekt diversity@school
Bildung und Aufklärung über sexuelle & geschlechtliche Vielfalt: LSBTIQA*
im Kontext Schule: Aufklärungsprojekt München e.V.
Arbeit mit Dokumenten der Schwulen- und Lesbenbewegung der 1970er/80er Jahre: Linda Strehl, Forum Queeres Archiv München e.V.
Anmeldung
Bitte melden Sie sich bei der Bayerischen Museumsakademie zur Veranstaltung an (Web).
Kontakt
Telefon: 089 9541152-13 oder 089 9541152-15
E-Mail: info@bayerische-museumsakademie.de
Website
Quelle: H-Soz-u-Kult