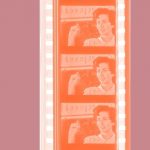 Nashim: A Journal of Jewish Women's Studies & Gender Issues; Andrea Petö (Central European Univ., Vienna) and Eleonore Lappin-Eppel (Center of Jewish Studies, Univ. of Graz) (Web)
Proposals by: 01.06.2022
For issue no. 42 of Nashim (Spring 2023), the consulting editorss Andrea Petö and Eleonore Lappin-Eppel are seeking contributions from scholars in gender studies, Jewish studies, history, anthropology, sociology and related disciplines that attend to the lives of Jewish women in Eastern and Central Europe after World War II.
The editors are interested in work that focusses on the varying conditions for Jewish life in Eastern and Central Europe under communist and post-communist regimes, as well as other parts of Europe. Contributions about Jewish women artists whose works and activity have been silenced by intersecting factors of forgetting are welcome. The editors are particularly interested in the contributions of Jewish women to the revival of Jewish life in Europe after the fall of the Communist regimes, the migration waves from Eastern Europe to the West, particularly to Germany, and the extension of the European Union to the East. A particular topic of interest is the position of gender studies and the influence of feminism on Jewish life in post-World War II Eastern and Central Europe. The editors also want to investigate different concepts of "Who is a Jew," Jewish renewal, the influence of religious streams and institutions on Jewish life, and the position of Jewish women and their religious and cultural practices.
The editors are interested in academic articles as well as personal essays by academic or intellectual women on the topics in question, together with artistic reflections. They hope to receive proposals both from emerging scholars and from scholars who are already established in their fields.
Proposals for submissions of up to 12,000 words, not previously published or under consideration for publication elsewhere, should be sent to Deborah Greniman, Managing Editor of Nashim, by June 1, 2022, at nashim@schechter.ac.il. Final date for submission of articles: September 1, 2022. All scholarly articles will be subject to peer review. Academic Editor of Nashim: Renée Levine Melammed.
Nashim is published jointly by the Schechter Institute of Jewish Studies, the Hadassah-Brandeis Institute and Indiana University Press. This issue is published in cooperation with Bet Debora, Vienna, a European network of Jewish women.